A little bit later than normal but better late than never, my look back on last week…
Last Monday was the best kind of day since I had booked a day off work – there's nothing better than going to bed on a Sunday night knowing that the weekend is one day longer. I didn't really have any plans so just hung around home and managed to finish painting the chimney breast since we had the log burner fitted – it was so hot that the paint was drying almost as fast as I could paint it. We're still not sure what to do about the inside but it's coming along.
I did also catch up with 3 episodes of The Affair, my reward for the painting efforts. It's my current favourite TV show but with two more episodes to go it's a job to avoid spoilers.
Our coloured cable lights settled into their new home on top of my DaisychainBaby storage unit in our spare room and work perfectly.
Tuesday saw the 10th year since the awful day of the London bombings. If you follow me on Twitter or Instagram, you'll know I joined #WalkTogether and walked my whole journey to work from our home in Grove Park/Bromley to London Bridge, 8.4 miles.
I set off at 6.50am with a journalist from the BBC who accompanied me as far as Lee. It took about 2 and a half hours, mainly because I got a little bit lost and kept stopping to take pictures but was so worth it. I wrote a post about my memories from that day here and you can read a little about my journey on this BBC write up here. In the Evening Standard I was labelled "one woman walked her entire 8 mile journey to work".
Needless to say, Wednesday felt very subdued and quiet by comparison. I ached so much all day long but did a little bit of gardening when I got home – I think we're going to have a bumper crop of blackberries this year. I really hate the brambles in the garden and no matter how much I try to cut them back it just seems to make them thrive. Blackberry crumble all round come autumn!
Pete and I were also full of amazement for our pup who we thought could somehow tell that she was going to the vets on Thursday as she was very clingy and sleepy. Little did we know…
Thursday was my work from home day and I set off to take Maddie to the vets to be neutered before popping into Bromley to run a few errands. No sooner had I got back home than the vet called, saying that they suspected our pup is currently going through a phantom pregnancy so they wouldn't be able to operate for fear of hormonally locking her into this cycle and we need to wait it out a couple of weeks to try again.
So back to the vets to collect her, but it does explain a lot of her behaviour – unusually clingy and carrying around a couple of toys permanently. Poor thing, in her mind she genuinely thinks she's going to have puppies soon!
It was such a beautiful day on Thursday I very quickly swapped working indoors for working outdoors…
Friday was a lovely quiet day and I ended up in the office by myself…queue an early finish and a little catch up with Ideal Home magazine on my way home. And of course fish and chips for dinner, the perfect end to the working week.
Ahhh the weekend. Feeling market pre-occupied ahead of Sunday, Saturday was a low-key day. I took the dog running in the morning and then had breakfast in the garden before cracking on with market preparation. Lovely Mr D did so much housework on Saturday and mowed the lawn. He's a legend.
And Sunday arrived, rainy at 6am and with me feeling all grumpy and that I really didn't want to go to market. I'm now so out of the swing of doing them that I don't miss them and instead see it as an imposition. But ever the yin to my yang, Pete dragged me along to Northcoate Road in Clapham and left me to set up next to my friend Julia from Lazy Lizards and I ended up having a great trading day, far better than expected.
Hope you all had a lovely week x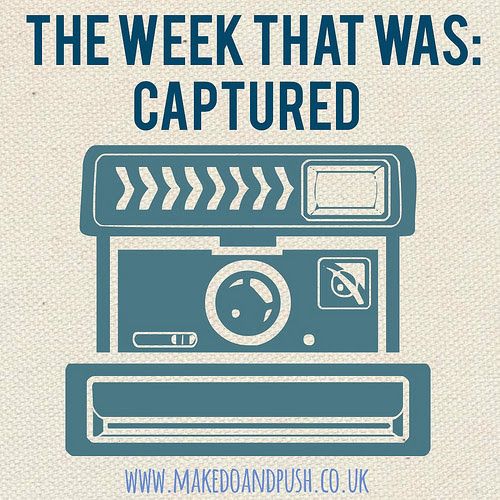 Click here to visit our webshop, DaisychainBaby