Phew what a week it's been! I'm sitting at work nursing a Chai Latte feeling like the last 7 days have lasted at least an entire month so much has been packed in although as it's mostly work related and not so interesting…
Both the blog and the business have been very quiet since all the attention at the start of the week was focused on the day job. Once a year a big exhibition takes place in London called InfoSecurity Europe. We have a stand there for 3 days and generally try to arrange a lot of events and meetings around the exhibition. Thankfully I'm not involved in actually being on the show floor but was responsible for organising a reception for our clients on the Tuesday. Most of Monday was spent at the venue with one of my colleagues coordinating with catering, layout and AV equipment and I was very grateful to get to my Pilates class after work on Monday to unwind a bit.
My Pilates classes are in a gorgeous cafe in Sundridge Park…too much temptation!
Tuesday I was out of the door at 7am for an 8.30 start at the exhibition. Ironically I used to live no more than a 5 minute walk from the venue (those were the days) but it's a considerable trek from SE London to West London especially when you're relying on several different train lines to make it work. After a day spent running around, overseeing the reception which went really well with nearly 170 guests in attendance and then closing down at the end, I eventually made it home at 7.30pm. One of those days  that although completely exhausting was exciting, positive and buzzy.
The show floor at Kensington Olympia Exhibition Centre
I took this photo from the bus on my way home, the former Barkers department store on High St Ken. Memory lane!
The best thing about Wednesday was having a dress-up session having borrowed some 1950s outfits from my next door neighbour who's daughter is a photographer and does some themed hen party/dress up shoots as well as weddings. I was in desperate need of an outfit for the wedding we went to at the weekend since the one ordered online was too big and hideous quality and I managed to find the perfect dress. My plan was to take photos of all the different outfits but tiredness combined with lack of time meant I had to be speedy in my decision making.
This was the chosen dress…
Thursday Pete and I left work a little early to take Maddie to my Mum's so she could dog-sit for us whilst we were in Budapest. It's a 200 mile round-trip from us to my Mum's house but we haven't found a good kennel yet and she loves going for an adventure in the countryside. We stopped for a quick drink before heading back, getting home to pack and try to finish off all the work bits and bobs. Another late night and we hadn't even gone away yet…
Piccies and views from my Mum's garden in the Northamptonshire countryside
And finally Friday came and we set off to Luton airport with one of my colleagues for our Budapest adventures and the 1950's-themed wedding of one of our other colleagues (the bride is Hungarian/Czech, the groom is South African and we'd already been to their first wedding in Sri Lanka in January but needless to say Budapest is a lot more accessible).
I won't say too much about our little weekend away as there will be a whole separate post about Budapest but it was just absolutely magical from start to finish. The weather was beautiful, the city is just stunning and the wedding and drinks and partying was a total hoot. Having been to about 15 weddings now it's always the people that make it so very special and this was no exception.
We stayed in a beautiful old apartment in central Budapest, just gorgeous
Arriving back into Luton at 5 on Sunday evening, we went to collect the dog, had dinner with my Mum and then headed back to London getting home just before midnight. Matchsticks anyone?
Hope you've all had a lovely week X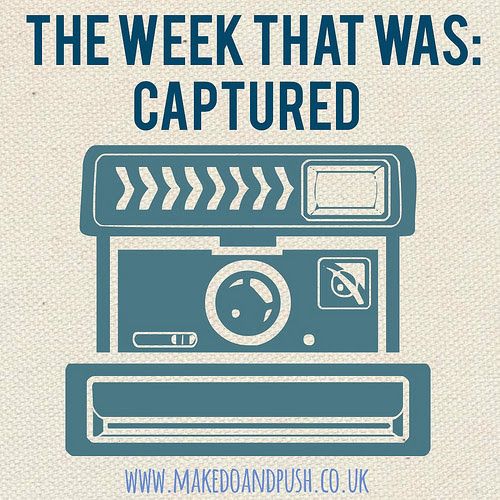 Click here to visit our webshop, DaisychainBaby.co.uk